The walls of your home are like a canvas waiting to be adorned with your personal style and creativity. Wall decor is the perfect way to breathe new life into your space and add unique character. At Truwud, we believe that the right wall decor can make a world of difference, and we offer a range of exquisite pieces to help you refresh your space. In this blog, we'll explore Unique Wall Decor Ideas to Refresh Your Space
1. Trevis Metal Wall Clock –
A clock can be more than just a time-telling device; it can be a piece of art. The Trevis Metal Wall Clock is a stunning example of modern wall decor. Whether you're decorating your home or office, this metal wall clock is a versatile choice. Hang it in the bedroom, display it on your living room walls, or make it the centerpiece of a gallery wall in your lobby. Its minimalistic design adds a touch of sophistication to any space.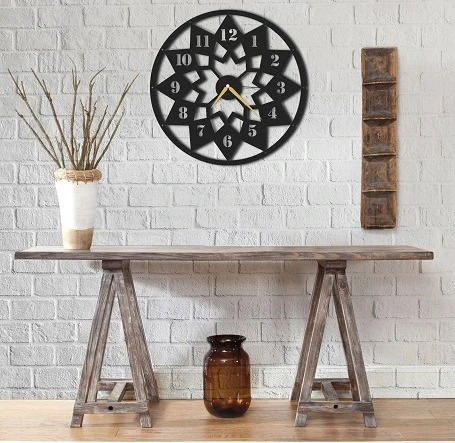 2. Tim Wall Decor Window –
For a touch of rustic charm, consider the Tim Wall Decor Window. Crafted from mango wood, it mimics the look of an arched window pane. The bold beige finish ensures that it complements any decor style, while intentional distressing gives it the appearance of an antique without the years of wear and tear. This wall decor piece adds warmth and character to your space, making it a conversation starter.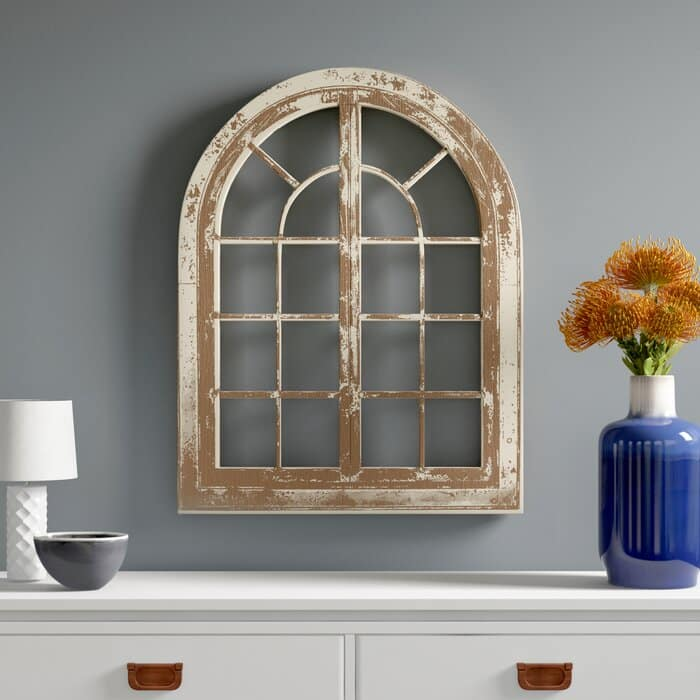 3. Humming Bird Metal Cutout Wall Art –
This Humming Bird Metal Cutout Wall Art is a captivating piece that combines art and nature. The intricate design of a hummingbird in flight brings a touch of the outdoors into your home. Hang it in your living room, bedroom, or even in your garden or patio area. It's a unique and artistic way to bring the beauty of nature indoors.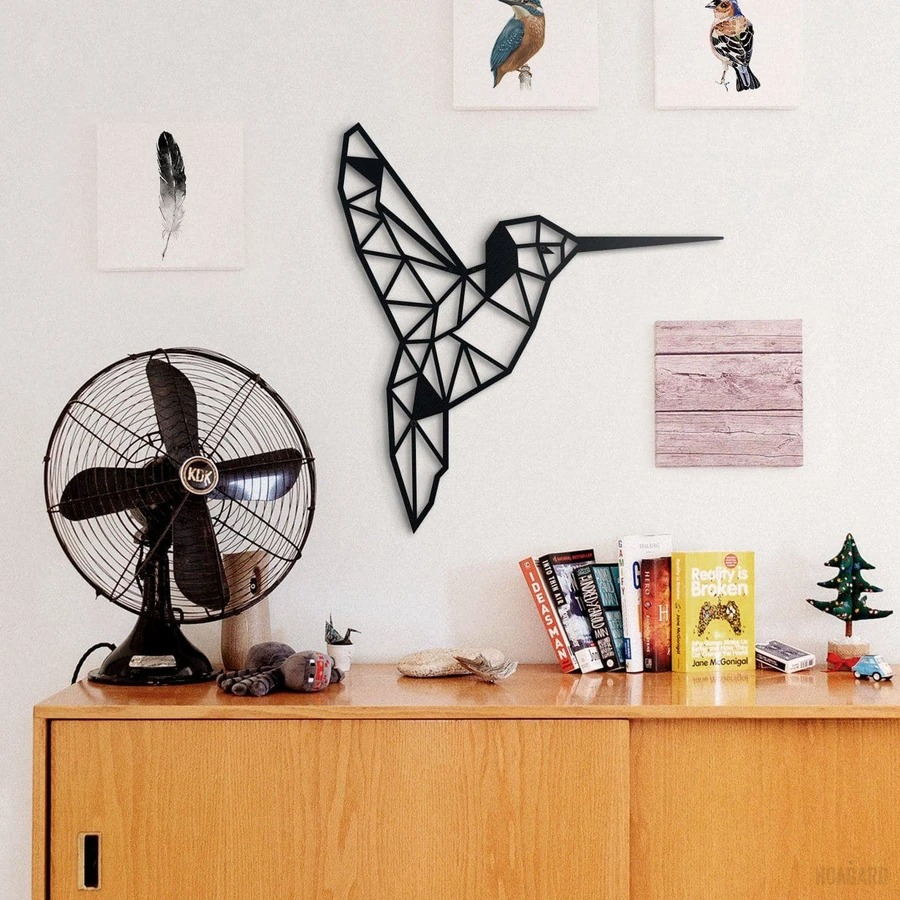 4. Hawaii Planter Wall Decor Set of 4 –
Bring a touch of greenery to your space with the Hawaii Planter Wall Decor. These stylish planters are perfect for experimenting with different plantings. Add herbs and hang them in the kitchen, or use them to display your favorite indoor plants. The Geo design in white and pewter adds a modern touch to your decor, making these planters both functional and stylish.
Now, let's explore some creative ways to refresh your space with unique wall decor:
1. Create a Gallery Wall: Mix and match different pieces of wall decor to create a gallery wall that showcases your personality and interests.
2. Vertical Gardens: Use wall-mounted planters and wall art with botanical designs to create your very own vertical garden indoors.
3. Mirror Magic: Mirrors can open up a space and add light. Consider decorative mirrors with unique frames as an artistic and functional addition to your walls.
4. Statement Clocks: Choose a statement clock with an eye-catching design as a focal point in your living room or hallway.
5. Layered Textures: Combine different textures, like wooden and metal decor, to create depth and visual interest on your walls.
Wall decor is an opportunity to infuse your space with your unique style and personality. At Truwud, we offer a diverse range of wall decor options to suit various tastes and preferences. Explore our collection and discover how these unique pieces can refresh your space and make your walls come alive with character and charm.