Your dining space is more than just a place to enjoy a meal; it's where memories are created, conversations are had, and bonds are strengthened. The choice of dining chairs can greatly influence the atmosphere of your dining area. Wooden dining chairs offer a timeless and versatile option that can enhance the aesthetics and comfort of your dining space. At Truwud, we offer a range of wooden dining chairs that can elevate your dining experience. In this blog, we'll explore f5 Ways You Can Upgrade Your Dining Space with Wooden Dining Chairs
5 Ways You Can Upgrade Your Dining Space with Wooden Dining Chairs are –
1. Crater Wooden Dining Chairs – Set of 2
The Crater Wooden Dining Chairs feature a sculptural acacia wood frame with an upholstered seat and back. These chairs bring style and comfort to your dinner table. Upgrade your dining space by adding these modern and elegant chairs. The combination of wood and upholstery adds a touch of sophistication, making your dining area more inviting.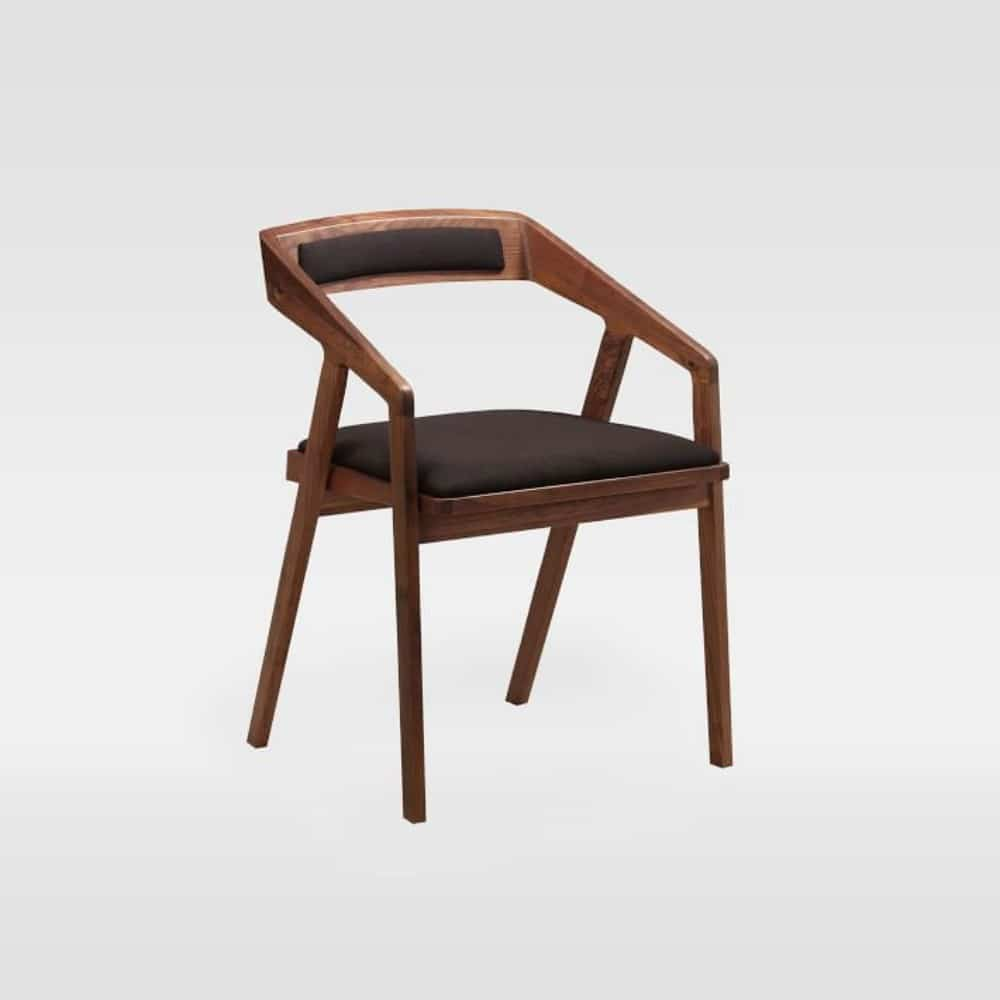 2. Laura Solid Wood Arm Chair
The Laura Solid Wood Arm Chair combines relaxation and refinement. Its clean-lined wooden frame, traditionally finished in brown, is easy on the eyes. Upholstered in complementary fabric, this chair not only offers comfort but also adds a touch of traditional elegance to your dining space. The addition of armrests enhances the dining experience.
3. Orion Royal Dining Chair
The Orion Royal Dining Chair is a traditional and comfortable choice for fine dining and elegant dining rooms. Sold in sets of two or four, these high-backed, cushioned chairs provide a sense of luxury to your dining experience. Upgrade your dining space with these classic and timeless chairs that bring a touch of sophistication to your table.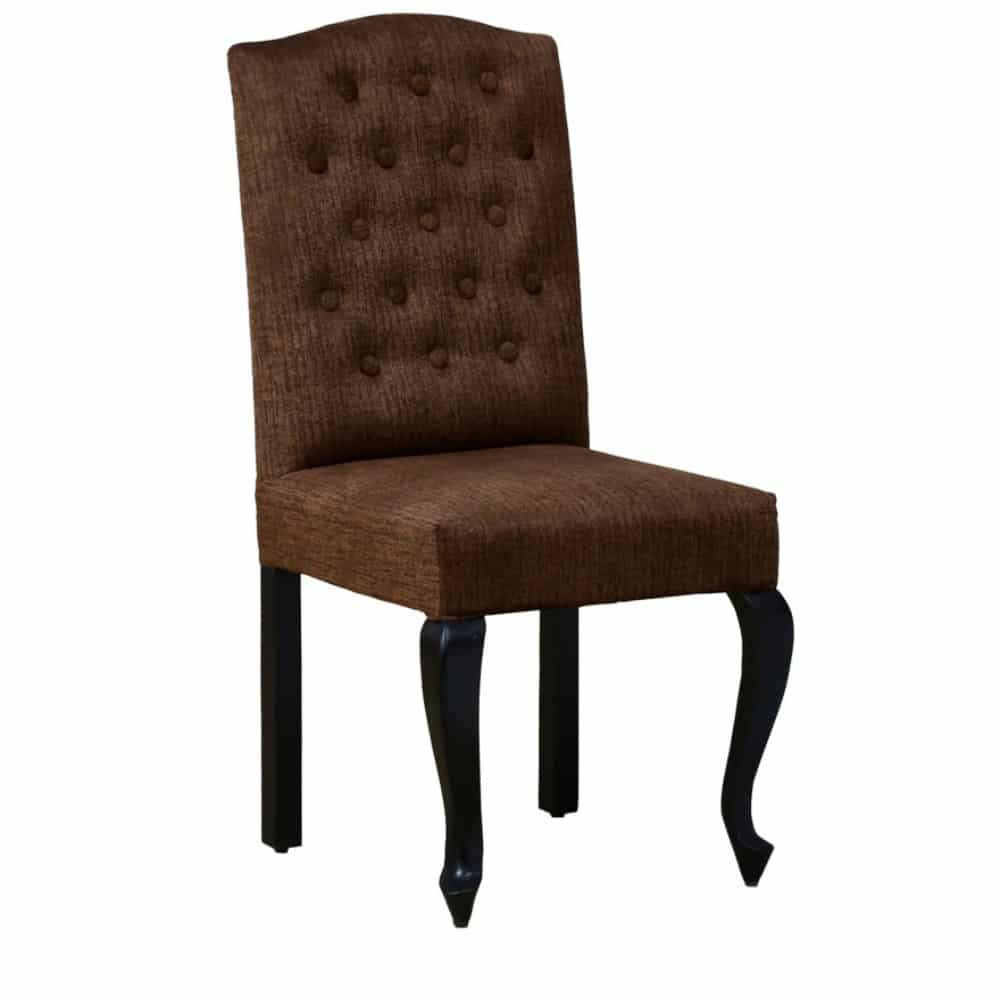 4. Print Fabric Armless Chair
The armless design of the Print Fabric Armless Chair delivers a sleek profile and soft padding, providing the perfect place to unwind or chat with friends. Featuring a vintage-style print, these chairs blend modern and classic aesthetics. Upgrade your dining space with these unique and eye-catching chairs that add character and charm to your decor.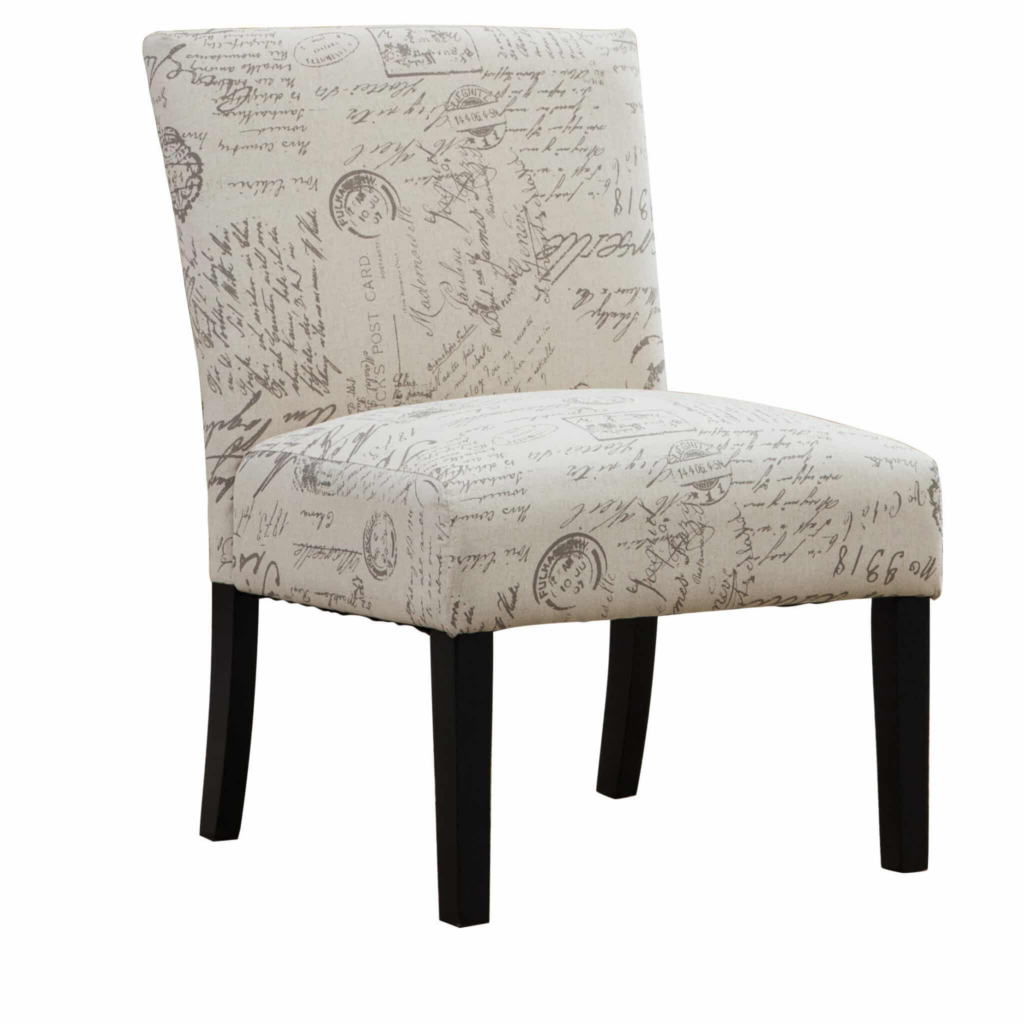 5. Virgo Metal Dining Chairs – Set of 2
The Virgo Metal Dining Chairs are elegant and sleek, making them a perfect match for any modern decor, including contemporary and transitional interiors. The synthetic leather cover is not only pleasant to touch but also easy to care for. The cantilever-shaped stainless steel frame ensures durability, and the thick seat and backrest provide excellent seating comfort. Upgrade your dining space with these versatile and stylish chairs that effortlessly complement your dining table.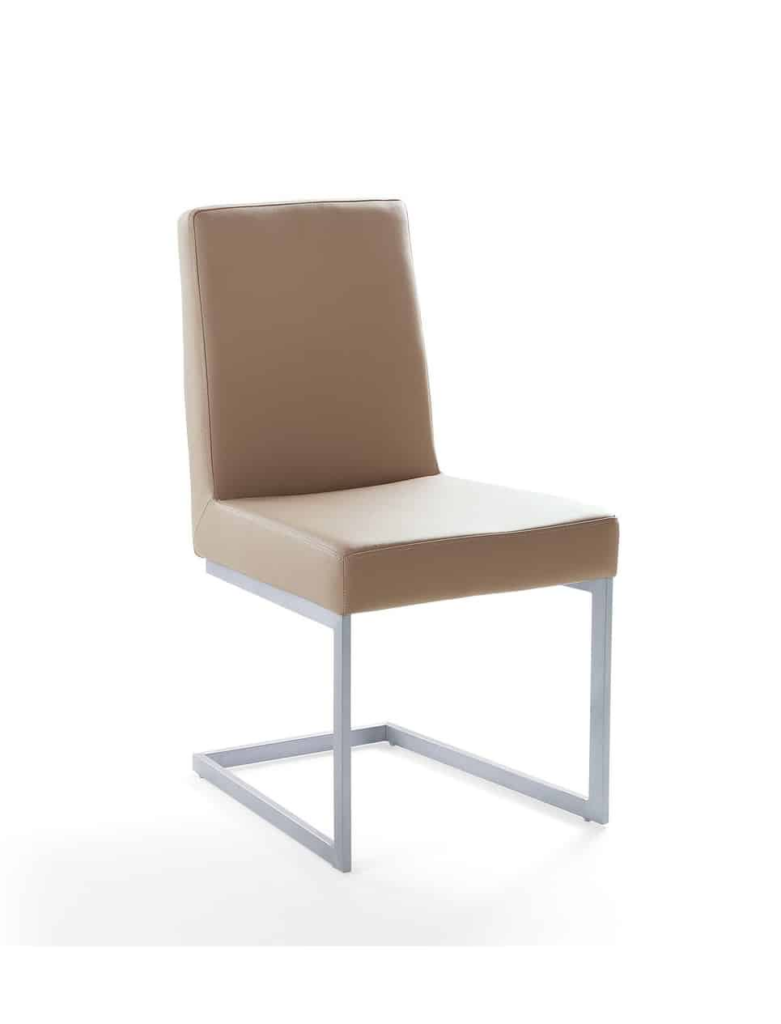 Now, let's explore how these wooden dining chairs can upgrade your dining space:
1. Enhanced Comfort: Wooden dining chairs with upholstered seats or backrests provide superior comfort during meals, ensuring your family and guests enjoy their dining experience.
2. Elevated Aesthetics: The combination of wood and upholstery creates a sophisticated and visually pleasing atmosphere, adding a touch of elegance to your dining space.
3. Timeless Appeal: Traditional or modern, wooden dining chairs have timeless appeal, making them a long-lasting investment for your dining area.
4. Customization: Wooden dining chairs can be easily customized to match your existing decor, allowing you to create a cohesive and harmonious look.
5. Durability: High-quality materials ensure that these chairs are built to last, making them a practical and stylish choice for your dining space.
Upgrade your dining space with Truwud's collection of wooden dining chairs and transform your dining area into a place of beauty, comfort, and lasting memories. Whether you prefer a modern, traditional, or eclectic style, our wooden dining chairs offer a variety of options to suit your taste and elevate your dining experience.