Modern Floating shelf have become a popular choice in modern interior design due to their sleek and minimalist appearance. These versatile shelves not only provide extra storage but also serve as stylish design elements that can transform the look and feel of your space. At Truwud, we offer a selection of Modern Floating Shelf that allow you to add a touch of elegance and functionality to your home decor. In this blog, we'll explore how to style wall shelves and highlight some of our favorite products.
Modern Floating Shelf ideas are –
1. Holand Floating Shelf –
The Holand Floating Shelf is crafted from mango wood and comes in a variety of stained or painted finishes. Each shelf is handmade and hand-stained, which means that no two pieces are exactly alike, making them truly unique. The natural color variations in the wood add character to your space. These shelves are perfect for displaying small decor items, books, or even as a practical storage solution in your kitchen or bathroom.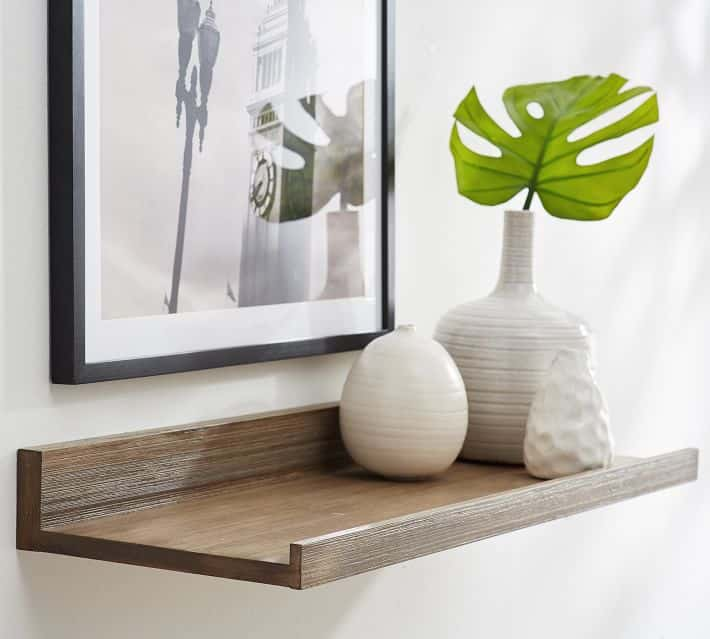 2. Ferguson Wooden Floating Bar Set –
The Ferguson Wooden Floating Bar Set is designed to save space and add style to your home bar. This set allows you to store and display your entire wine collection. The shelves feature an elegant wine glass ledge that not only keeps your glasses dust-free but also reveals natural knots in the wood, making each piece one of a kind. These shelves are perfect for wine enthusiasts who want to showcase their collection in a chic and organized way.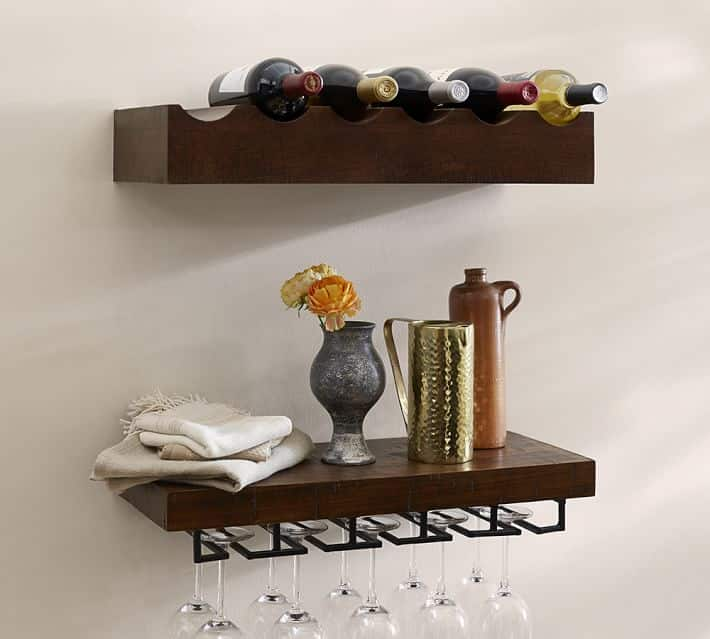 3. Cara Floating Hang Shelf –
The Cara Floating Hang Shelf offers a harmonious blend of storage and display. These wooden shelves hang from hairpin-shaped metal frames, achieving a balanced mix of materials. A single rod holds them in place, making installation a breeze. These shelves are ideal for showcasing your favorite decor items, plants, or family photos, adding a touch of sophistication to your decor.
Now, let's explore some creative ways to style your modern floating shelves:
1. Gallery Wall: Create a gallery wall by installing a row of floating shelves and displaying a mix of framed art, photos, and small sculptures. This adds a dynamic and personalized touch to your space.
2. Plant Display: Use floating shelves to create a floating garden. Arrange your favorite indoor plants on the shelves, varying the sizes and types for an eclectic and natural look.
3. Open Kitchen Storage: Install floating shelves in your kitchen to store and display your cookware, dishes, and utensils. This not only adds a modern touch but also makes your kitchen essentials easily accessible.
4. Book Nook: Transform a blank wall into a cozy reading nook by installing floating shelves to display your book collection. Add a comfortable chair, some cushions, and good lighting to complete the space.
5. Floating Bar: Create a stylish bar area by using floating shelves to display your favorite spirits, glassware, and cocktail accessories. It's a functional and eye-catching addition to your home.
Modern floating shelves can be the perfect solution for maximizing space and adding a touch of sophistication to your home decor. Whether you choose the Holand, Ferguson, or Cara shelf, Truwud offers a range of options to suit your style. Explore our collection and discover how these elegant and functional wall shelves can elevate the look and feel of your space while providing practical storage solutions.