Navigate Your Way to Elegance with the Ultimate Compass Wall Clock. Elevate Your Decor with This Exquisite Timepiece, Perfectly Blending Form and Function.
Every room tells a story, and it's the intricate details that transform it into a living masterpiece. Imagine stepping into a space where timekeeping becomes an art form, where elegance takes the shape of a wall clock.
TruWud introduces the epitome of sophistication – the Compass Wall Clock collection. In this blog, we unravel the beauty and charm that these timepieces bring to your interior, as they navigate your way to a realm of timeless elegance.
Discovering the Elegance of Compass Wall Clocks
A wall clock isn't merely a timekeeper; it's a reflection of your style and a focal point that captures attention. TruWud's Compass Wall Clock collection embraces this concept, introducing a range that seamlessly combines functionality with aesthetics.
1. Compass Wall Clock Black
The Compass Wall Clock in black is a testament to modern minimalism. The powder-coated black finish adds a sleek touch to its design, while the underlying strength of mild steel ensures durability.
Key Features:
Bold Simplicity: The black hue offers a striking contrast against any backdrop, making a strong visual statement.
Versatile Versatility: Ideal for contemporary and classic interiors alike, this clock becomes the anchor of your decor.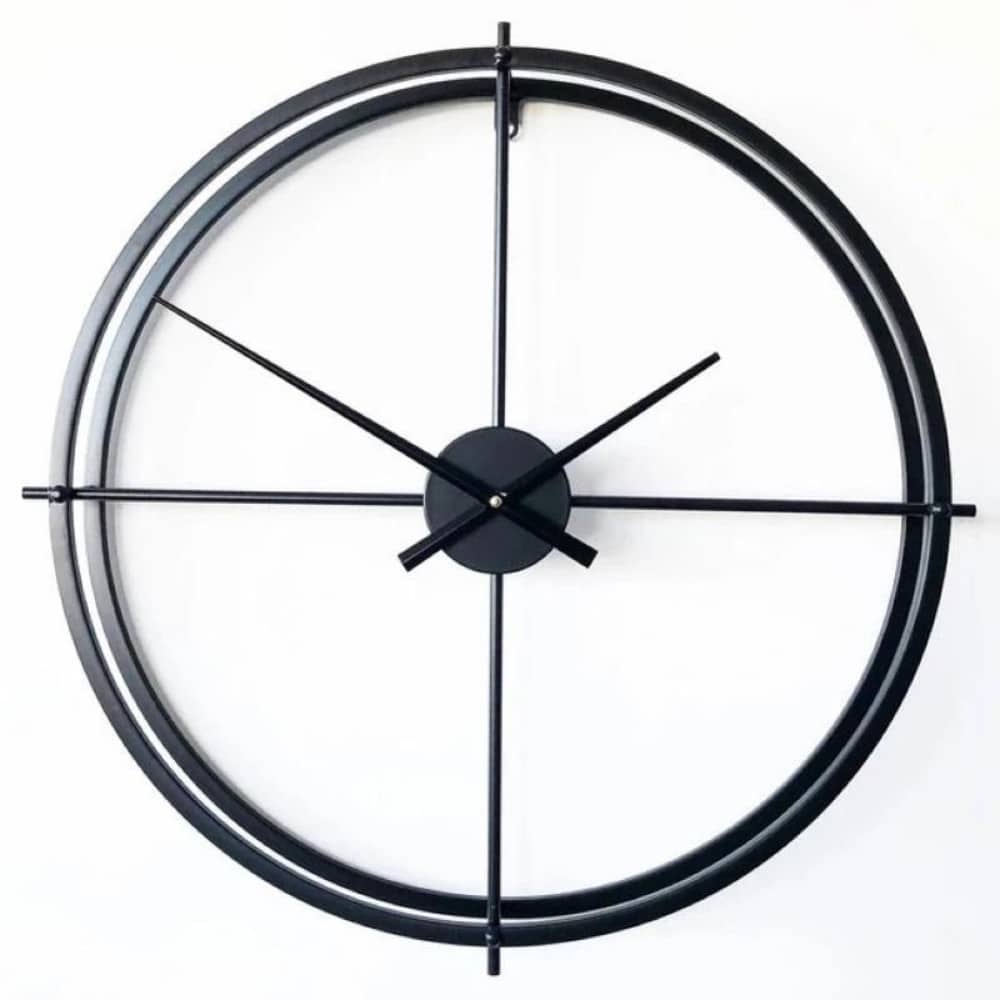 2. Compass Wall Clock Gold
Glamour meets functionality with the Compass Wall Clock in gold. The brass finish exudes opulence, making it a centerpiece that exquisitely harmonizes with luxury interiors.
Key Features:
–Gilded Grandeur: The gold finish adds a touch of royalty, elevating your space and setting a tone of elegance.
–Timeless Charm: Whether in a living room or office, this clock evokes an air of sophistication that transcends time.
3. Compass Wall Clock White
For those who appreciate the purity of design, the Compass Wall Clock in white offers a clean canvas to adorn your walls. The powder-coated white finish brings a sense of serenity.
Key Features:
– Sublime Simplicity: The white clock embodies simplicity and purity, making it a versatile addition to any setting.
– Harmonious Balance: From modern aesthetics to rustic charm, this clock effortlessly adapts to diverse decor styles.
Elegance in Every Tick
TruWud's Compass Wall Clock collection goes beyond timekeeping; it curates an experience of elegance and sophistication. With each tick, these clocks add depth to your space, resonating with your personality and transforming rooms into reflections of your taste.
Conclusion
In the journey of home decor, every piece matters, and the Compass Wall Clock collection from TruWud redefines the significance of timepieces. From black to gold, from white to the essence of metal, these clocks narrate stories of elegance that synchronize with your surroundings and navigate you towards a realm of beauty.