Elevate your garden with the perfect chairs for ultimate relaxation. Sip, read, and repeat in your outdoor haven. Discover how to transform your space. Picture this: a tranquil morning, a warm cup of your favorite beverage, a captivating book in hand, and the gentle rustle of leaves in the background. Your garden, once a simple outdoor space, has transformed into your personal haven. In this blog, we unveil the secret to achieving such an idyllic setting – the perfect garden chair. Join us as we explore how you can elevate your outdoor experience with TruWud's exceptional Bolivia and Diego Outdoor Chair Sets.
Sip, Read, Repeat: The Garden Chair Magic
Outdoor spaces are meant to be embraced, celebrated, and savored. The right garden chair not only adds functionality but also infuses your surroundings with comfort and style. TruWud's commitment to quality and design is evident in its range of outdoor chairs, crafted to transform your garden into a haven of relaxation and serenity.
1. Bolivia Industrial Design Outdoor Chair Set Of 2
Introducing the Bolivia Industrial Design Outdoor Chair Set – a rustic masterpiece designed to harmonize seamlessly with nature's beauty. Crafted with precision and elegance, this chair set transcends mere functionality.
Features:
– Rustic Authenticity: The acacia wood seat paired with the iron frame creates an authentic rustic feel that blends perfectly with outdoor aesthetics.
– Sturdiness Meets Style: Enjoy both sturdiness and style as you sink into the embrace of these chairs, providing the perfect spot for relaxation.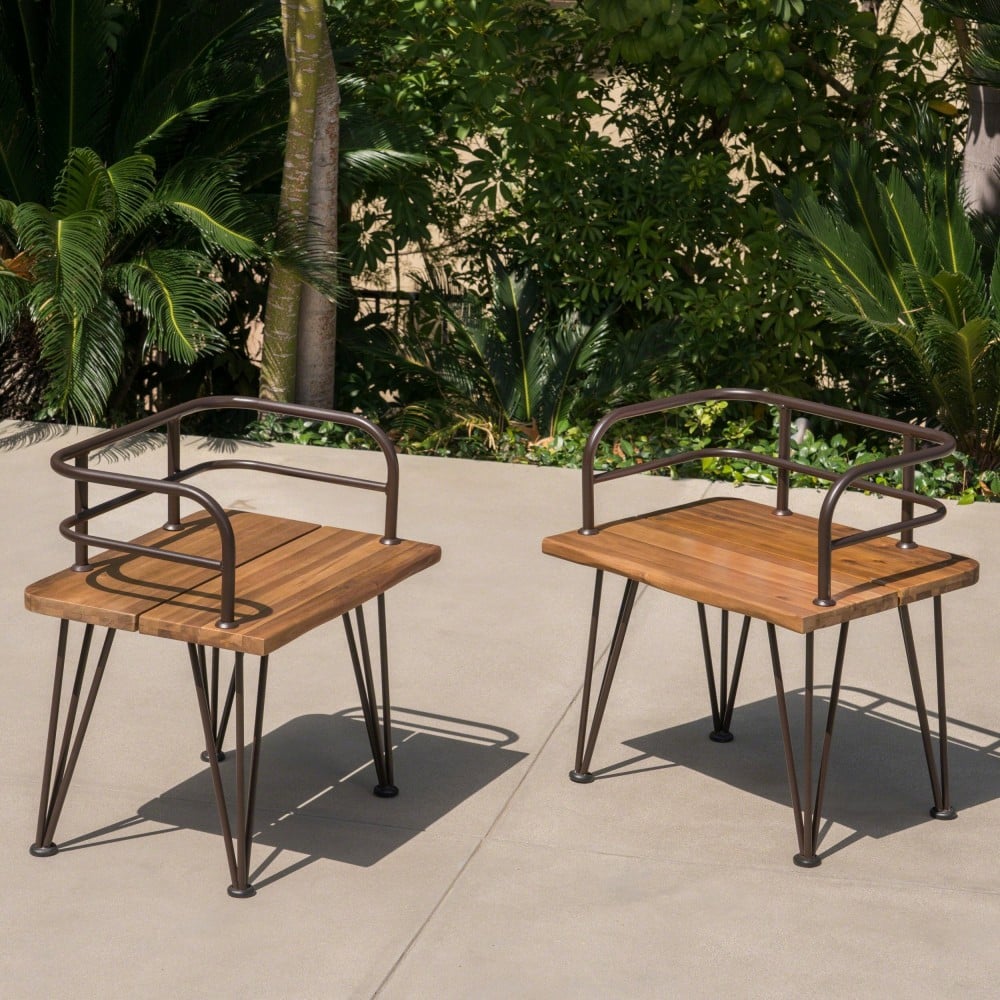 2. Diego Outdoor Metal Chair Set Of 2
The Diego Outdoor Metal Chair Set redefines comfort and elegance in outdoor seating. Its thoughtful design, combined with a touch of luxury, ensures an unparalleled outdoor experience.
Features:
– Seamless Comfort: The metal frame, designed for smoothness, ensures a comfortable seating experience. The metal bars on the backrest contribute to a perfect fit.
– Styro Foam Cushioning: Sink into day-long comfort with the Styro Foam cushioning, allowing you to savor every moment while appreciating nature's beauty.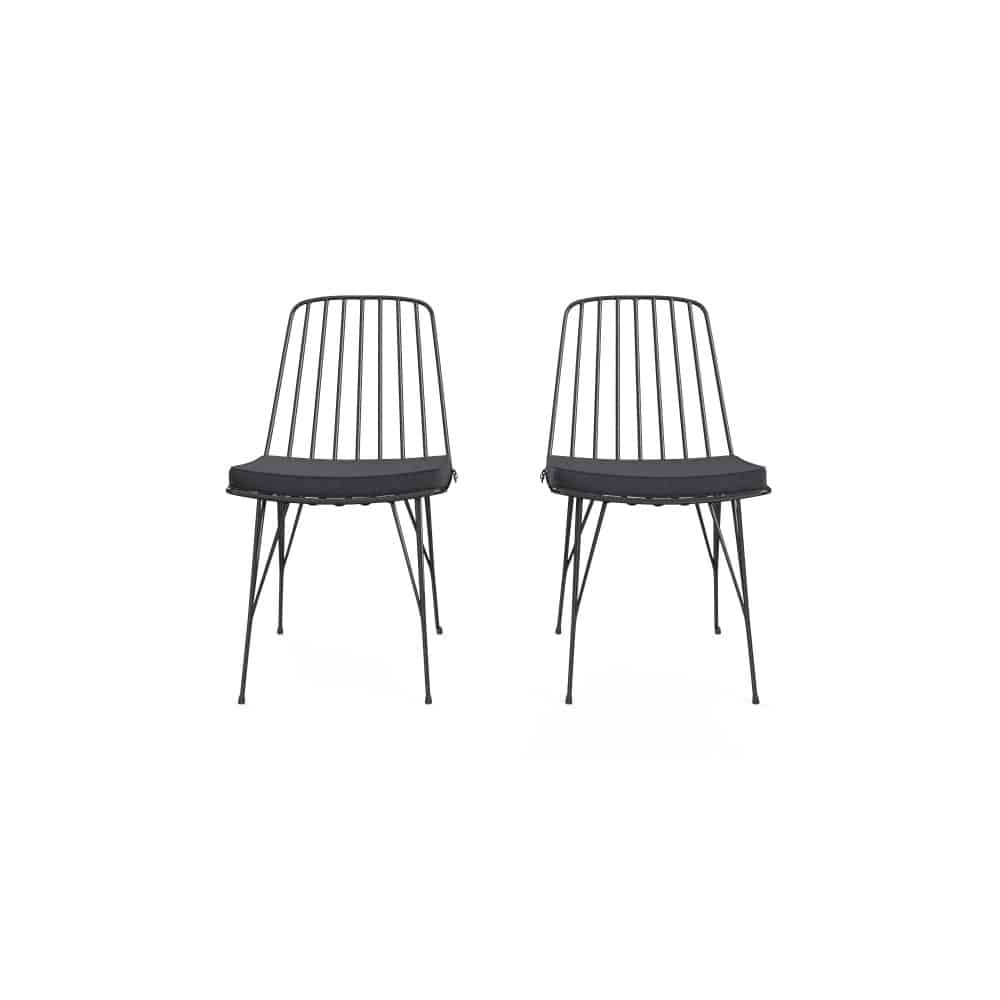 TruWud's Signature Touch
TruWud's Bolivia and Diego Outdoor Chair Sets aren't just furniture pieces; they are an embodiment of a lifestyle that embraces the outdoors with open arms. With a commitment to quality, functionality, and aesthetics, TruWud has reimagined the way you enjoy your outdoor space.
Conclusion
Transforming your garden into a serene oasis is just a chair away. Embrace the sip, read, repeat cycle and let the perfect garden chair set the stage for your outdoor retreat. Visit TruWud and discover the Bolivia and Diego Outdoor Chair Sets – where comfort meets style, and nature becomes your sanctuary.