Are you searching for Best Wooden Game Boards for Coffee House Ambiance? Look no further! TruWud, the premier destination for exquisite wooden furniture, offers a stunning collection of timeless wooden game boards that are sure to elevate your coffee house's atmosphere to a whole new level.
At TruWud, we understand the power of simple yet elegant design. Our collection of wooden game boards isn't just about entertainment—it's about adding character, charm, and a sense of community to your space. As a leading manufacturer, supplier, and exporter of top-quality wooden furniture, our commitment to craftsmanship and quality shines through each meticulously designed piece.
Embrace Timeless Elegance with Tic Tac Toe
One of our signature offerings, the Tic Tac Toe Game Board, is a classic diversion that seamlessly merges as a handsome decorative accent within your coffee house.
Crafted with the finest quality wood and featuring classic Roman lettering and exquisite distressed details, this game board serves as a conversation starter, drawing customers into engaging bouts of friendly competition.
It's not just a game—it's a symbol of tradition and timeless elegance, adding a sophisticated touch to your space.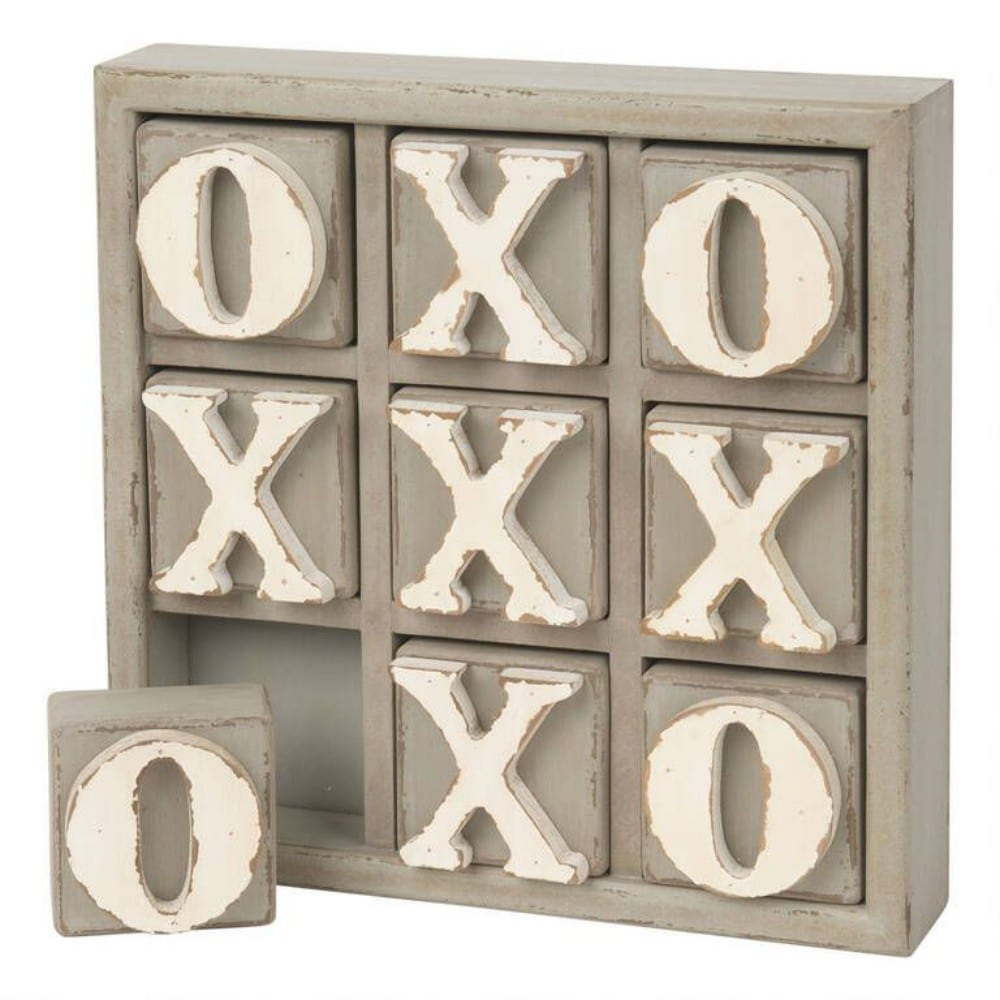 Bold Sophistication with a Modern Twist
For those seeking a bold statement piece that seamlessly blends nostalgia and modernity, the Tic Tac Toe Puzzle in Black is a must-have.
This set, adorned with wood-made black X and white O pieces, paired with a sleek black square board, is the perfect addition to an eclectic, glam-themed space.
Beyond its function as an entertainment source, it serves as a stylish narrative within your coffee house, captivating the attention of guests and providing a touch of sophistication to your ambiance.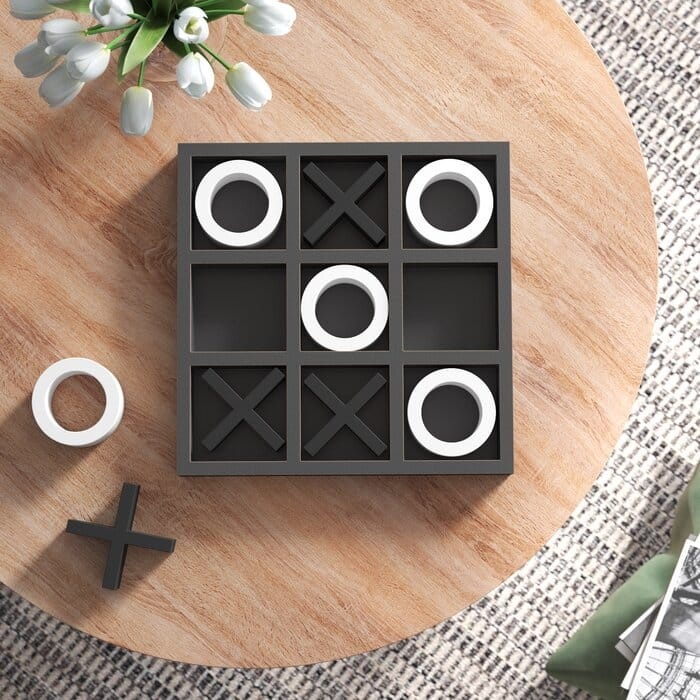 Creating a Welcoming Atmosphere for All
Wooden game boards from TruWud aren't just about fun and games. They're about creating a welcoming space where individuals of all ages can come together, connect, and create lasting memories. Encourage a cozy corner in your coffee house where patrons can gather, sip on their favorite brew, and engage in friendly matches, fostering a sense of community and relaxation.
At TruWud, we take immense pride in curating pieces that transcend the ordinary. Our wooden game boards aren't merely products; they're a gateway to an experience, an invitation to moments of joy and camaraderie.
Ready to add a touch of timeless sophistication to your coffee house? Explore our exquisite collection of wooden game boards today at TruWud and witness the transformation of your space into an inviting haven for all coffee enthusiasts.
Join us in celebrating tradition, quality, and the joy of the game.