Are you looking to elevate the aesthetics of your living space and add a touch of personality to your home decor? Truwud, your trusted destination for home decor accents in India, offers 5 Essential Accent Furniture Pieces That Can Transform Your Home!. Whether you want to infuse a sense of creativity, sophistication, or tradition into your living space, these five essential accent furniture pieces from Truwud are the perfect choice to revamp your home.
5 Essential Accent Furniture Pieces That Can Transform Your Home!
1.  Gourmet Wooden Wall Art Panel –
Like asymmetrical piano keys, this two-toned wall art hits all the high notes. Crafted from exquisite teak wood, it showcases natural and black finishes that create harmony and inspire creativity.
The Gourmet Wooden Wall Art Panel is not just a piece of decor; it's a statement of your artistic sensibilities. Hang it in your living room or workspace to infuse a burst of creativity and sophistication into your surroundings.
2.  Suverna Mirror Trey Set of 2 –
Glam up your space with the Suverna Mirror Trey Set of 2. These charming trays, constructed of metal and mirrored glass with a gold finish, are perfect for adding a touch of elegance to your home.
Use them as trinket trays on your entrance console table or as decorative accents on an ottoman or vanity for makeup organization. With their sleek and opulent design, these trays are an instant game-changer for your home decor.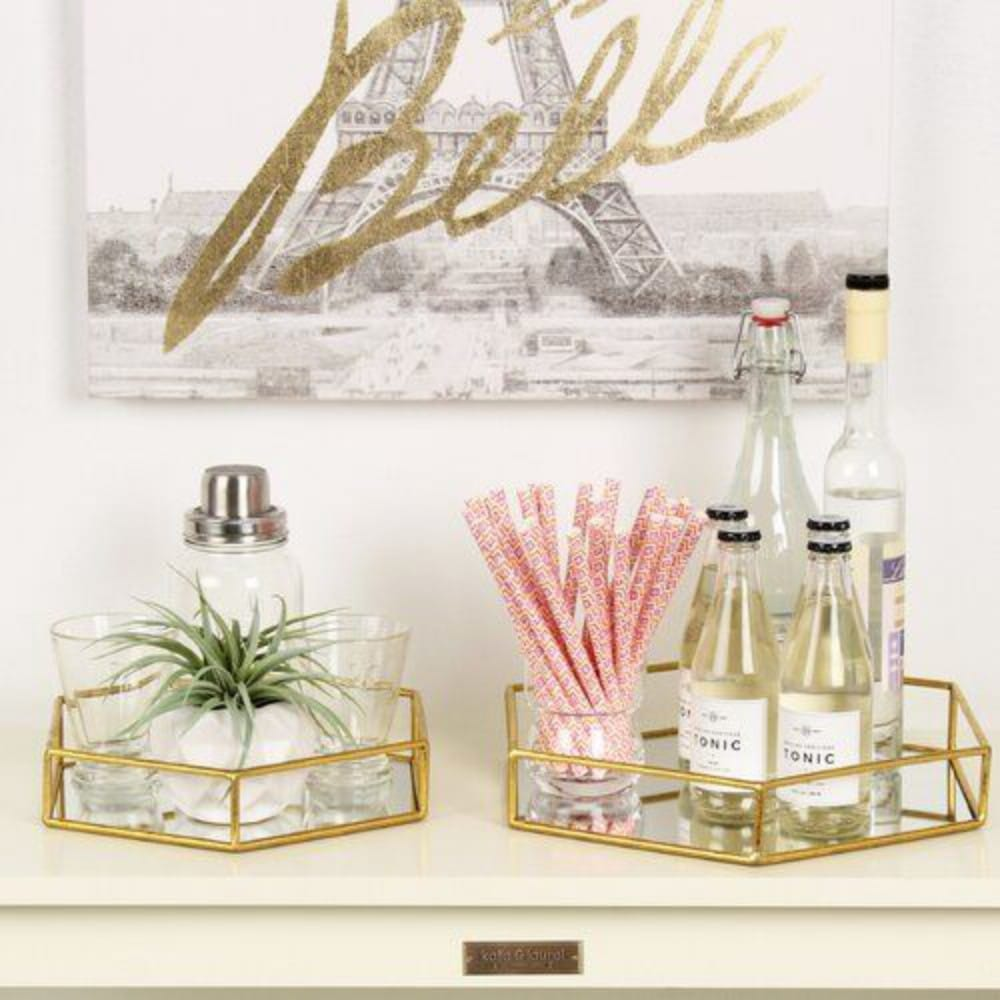 3.  Spirit Wooden Home Temple (Mandir) –
If you're looking to infuse tradition and spirituality into your home, the Spirit Wooden Home Temple is the perfect choice. Crafted from sheesham wood, it's not just a piece of furniture; it's a symbol of devotion.
This traditional wooden temple comes with a convenient drawer for placing matchsticks, scents, and more. It occupies little space and effortlessly complements any style of decor. Let this temple be the spiritual centerpiece of your home.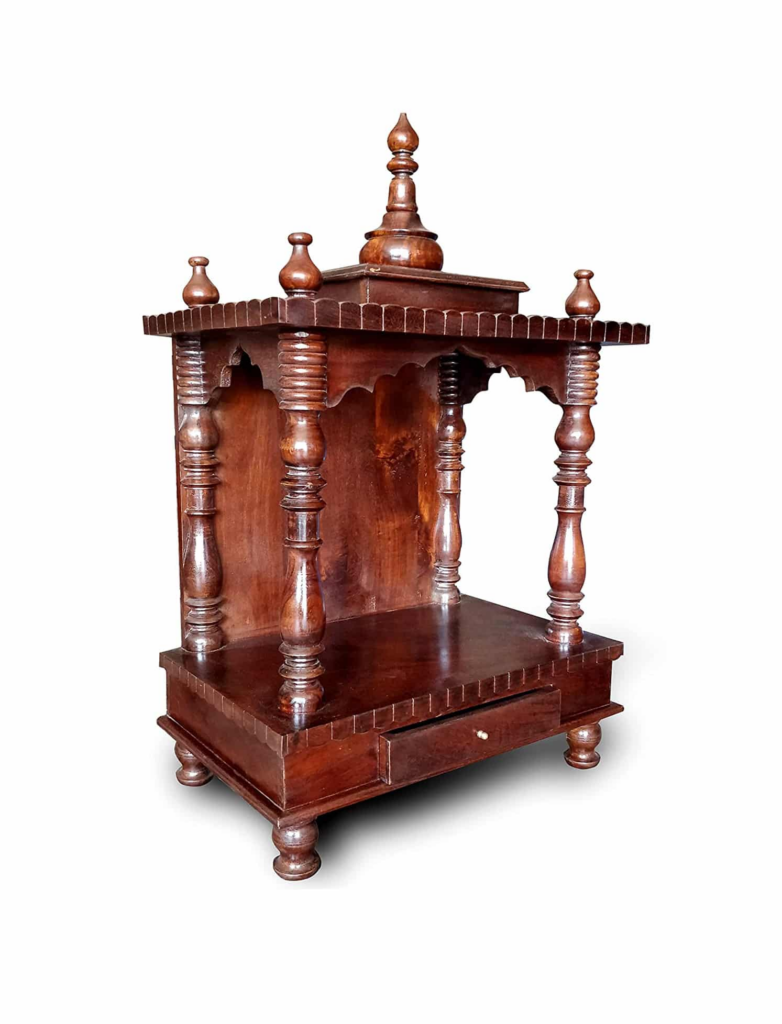 4.  Skyler Wall Display Shelf –
Running out of space to display your cherished decor items and potted plants? The Skyler Wall Display Shelf is your solution. This stylish and versatile shelf is perfect for small rooms as it allows you to display decor, botanicals, and more in an artful grouping while freeing up precious floor space.
Whether you use it at the bedside to house books and an accent lamp or fill it with potted houseplants to create a verdant living wall, the Skyler Wall Display Shelf brings functionality and aesthetics together.
5.  Monark Metal Sculpture –
Incorporate a touch of modern art into your decor with the Monark Metal Sculpture. Inspired by the geometric concept of a tesseract, this handcrafted metal sculpture is a unique addition to your home.
Crafted from steel and finished in a lustrous gold hue, it's the abstract art piece you never knew you needed. Whether you place it in a basket on your coffee table with other metal objects, use it as an elegant bookend on your bookshelf, or set it on the kitchen table, the Monark Metal Sculpture is a conversation starter and a chic decor accent.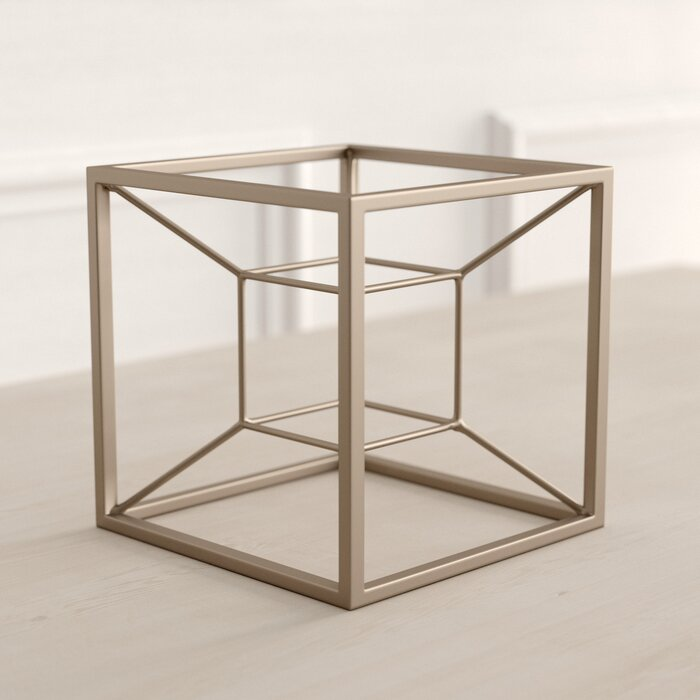 Truwud offers these accent furniture pieces with a promise of high-quality materials and impeccable finishing, ensuring both durability and style. When you adorn your home with these carefully curated pieces, you're not just decorating; you're making a statement about your taste and personality.
Elevate your home decor with these essential accent furniture pieces from Truwud. Each piece brings its unique charm and character to your living space, making your home a reflection of your style and creativity. Visit Truwud today and transform your home into a haven of style and sophistication. Your dream home is just a click away!