In the world of home decor, there are certain elements that go beyond just aesthetics. They combine style and functionality to enhance your living space, and magazine racks are a perfect example of this. At Truwud, we understand the importance of keeping your favorite reads organized and accessible. That's why we've curated a collection of magazine racks that not only serve their purpose but also add a touch of style to your home decor. Here are Top 3 Magazine Racks to Organize Your Favorite Reads
Top 3 Magazine Racks to Organize Your Favorite Reads
1. Jorah Magazine Rack
The Jorah Magazine Rack is a versatile and stylish addition to any room in your home. Crafted from powder-coated steel, its frame features a curved openwork design finished in black, providing an understated look that complements both classic and contemporary settings. This magazine rack allows you to keep every magazine and catalog effortlessly corralled, right beside your sofa or atop a desk in your home office. It's a subtle and elegant solution to keep your reading materials within easy reach, adding an element of functionality to your space.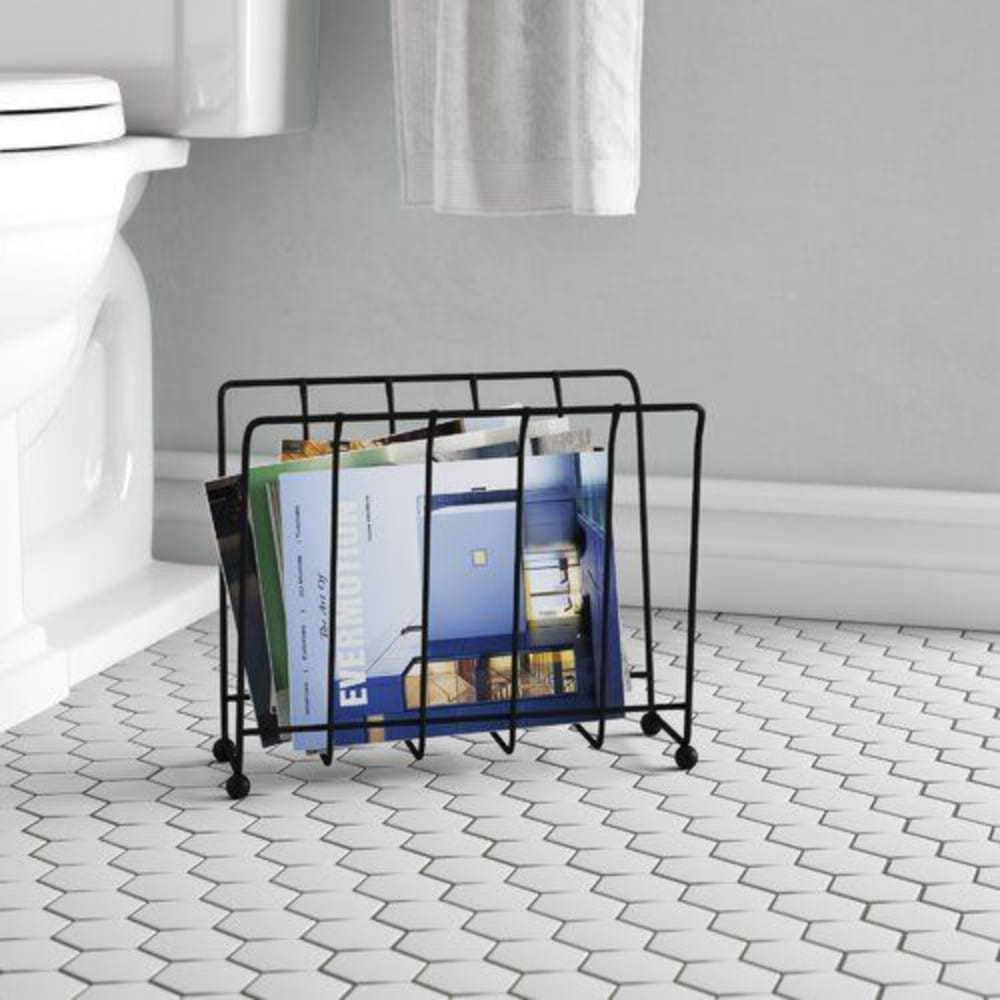 2. Glanza Standing Magazine Rack
If you're looking for a free-standing magazine rack that combines versatility and style, the Glanza Standing Magazine Rack is the perfect choice. Its unique and overlapping design neatly displays and organizes magazines and literature, making them easily accessible while taking up minimal space. This magazine rack is an excellent addition to your lobby, providing a tidy and visible display of your reading materials. It not only serves a practical purpose but also adds an artistic and contemporary flair to your space.
3. Kelvin Magazine Rack
For those who appreciate a fusion of fashion and function, the Kelvin Magazine Rack is a winner. Crafted from iron, this piece is designed to mount to your wall, making it a space-saving solution. It features three shelves that are perfect for tucking away your favorite novels or issues, helping you declutter and keep your reading materials organized. This magazine rack not only provides an efficient storage solution but also serves as a decorative element, adding character and style to your home decor.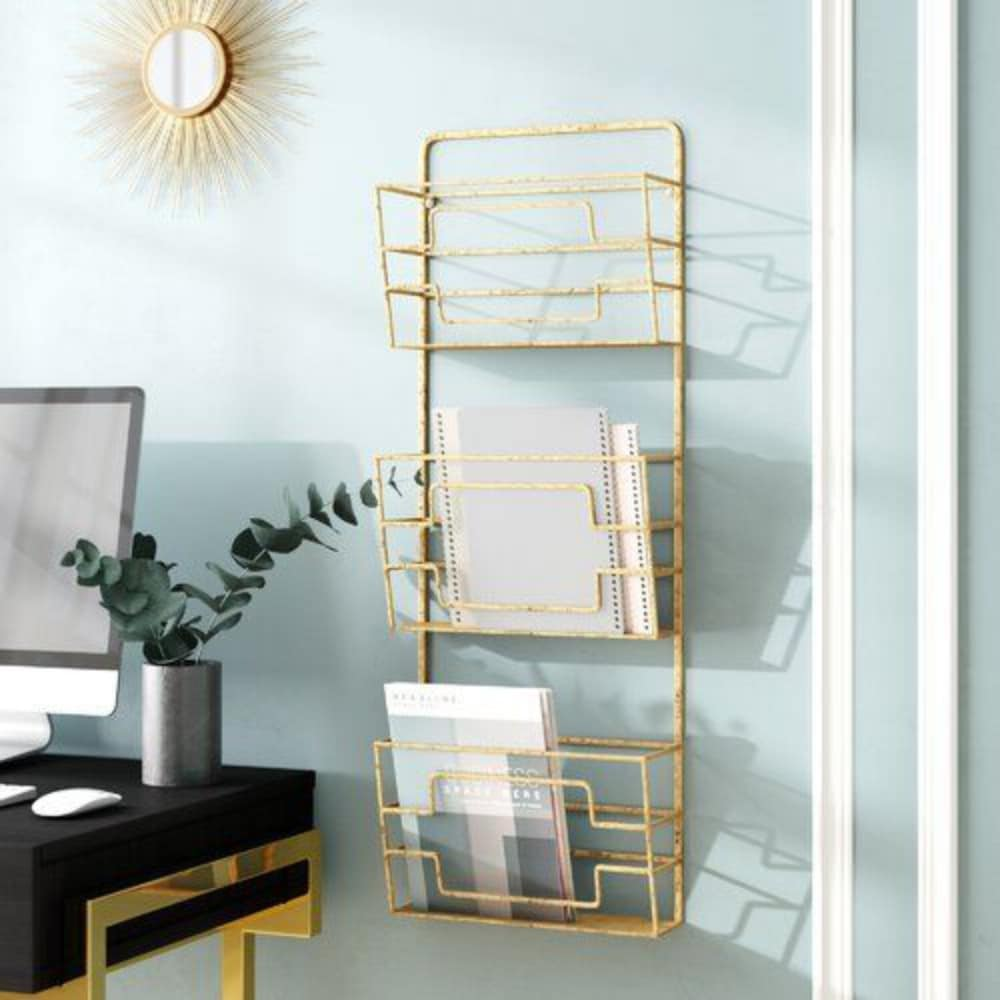 Magazine racks are not just for organizing your favorite reads; they are an essential part of creating a well-structured and visually appealing living space. Truwud's collection of magazine racks offers you a range of options to choose from, each combining functionality and design to enhance your home.
Incorporate these magazine racks into your decor and experience the joy of keeping your favorite magazines and catalogs in perfect order. Visit Truwud today and discover how these stylish and practical magazine racks can elevate the look and feel of your home while helping you stay organized.