When it comes to home decor, we often focus on larger elements like furniture, paint colors, and artwork. However, it's the little details that can truly make a space unique and personalized. One often-overlooked element that can add both functionality and style to your kitchen is wall hooks. Wall hooks can serve as decorative pieces while helping you keep your kitchen organized and clutter-free. In this blog, we'll explore How Wall Hooks Can Be Used To Decorate Your Kitchen
1. Bretz Metal Set of 5 Wall Hooks –
Bretz Metal Wall Hooks are a fun and colorful way to brighten up your kitchen. Made from powder-coated steel, these hooks come in a range of vibrant colors, adding a playful touch to your decor. You can use them to hang aprons, oven mitts, or even small kitchen tools like measuring cups and spoons. Arrange them in a creative pattern on your kitchen wall for an eye-catching display that also keeps your kitchen essentials within reach.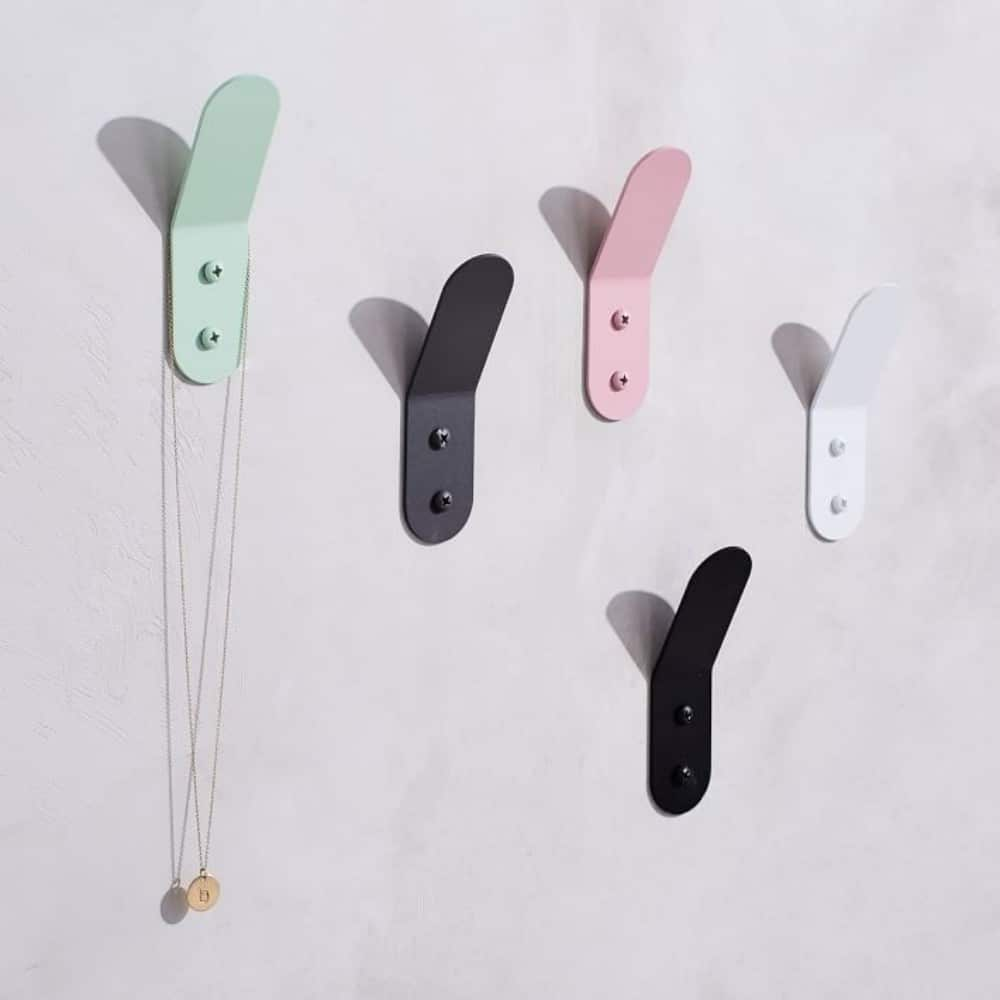 2. Carera Solid Wood Wall Hook Set of 3 –
If you prefer a more rustic and natural look for your kitchen, the Carera Solid Wood Wall Hook Set is a perfect choice. Crafted with live edges and solid acacia wood, these wall-mounted hooks add a touch of warmth to your kitchen decor. You can use them to hang dish towels, pot holders, or even small potted herbs. The natural imperfections in the wood, such as knots and cracks, give these hooks a unique character that enhances the overall design of your kitchen.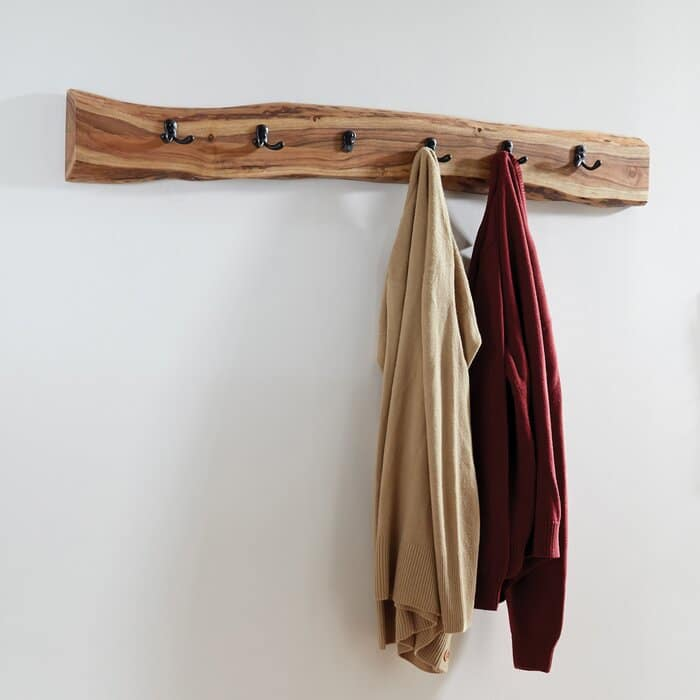 3. Cherokee Wall Hook –
The Cherokee Wall Hook is a functional and modern design piece that can keep your kitchen organized and stylish. Made from mild steel, this wall hook serves as an excellent solution for hanging kitchen utensils, oven mitts, or even your favorite mugs. Its unique design also doubles as wall art when not in use, adding a contemporary touch to your kitchen's decor.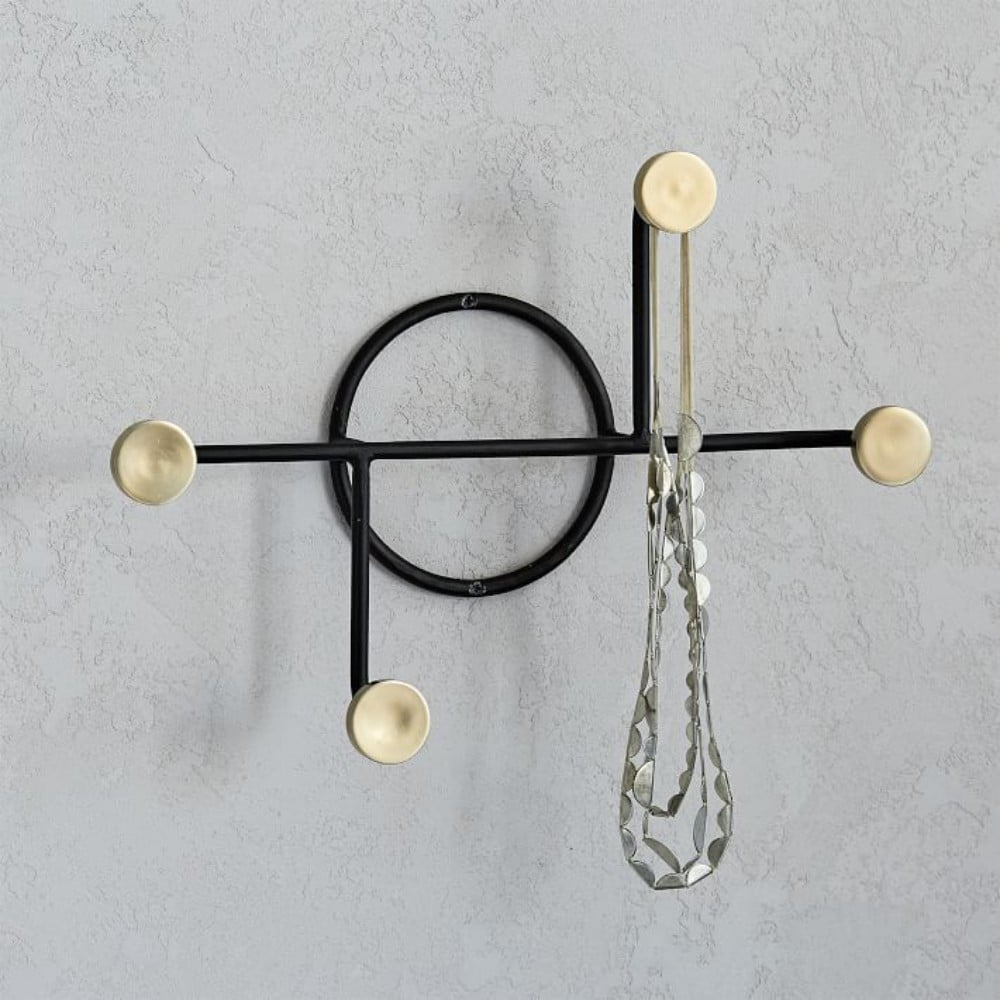 Here are a few creative ways to use these wall hooks in your kitchen:
· Coffee Mug Display: Install a row of hooks on an empty wall and hang your collection of coffee mugs. It not only frees up cabinet space but also adds a charming coffee shop vibe to your kitchen.
· Herb Garden: Use wall hooks to hang small pots of herbs in your kitchen. This not only provides fresh herbs for your cooking but also adds a touch of greenery to your space.
· Apron and Dish Towel Storage: Keep your aprons, dish towels, and oven mitts easily accessible by hanging them on decorative wall hooks.
· Utensil Organizer: Wall hooks can be a stylish way to organize your kitchen utensils. Hang ladles, spatulas, and other cooking tools for quick access.
· Recipe Display: Attach wall hooks to display recipe cards or cooking utensils as decorative elements in your kitchen.
Wall hooks are versatile and can be used to declutter and add character to your kitchen. At Truwud, we offer a range of wall hooks that combine style and functionality, allowing you to express your unique taste and make your kitchen a more inviting and organized space. Explore our collection and discover how wall hooks can transform your kitchen decor.