Create Cafe Chic Vibes: Transform Your Space with Trendy Wooden Bar Stools .A cafe is more than just a place to grab a cup of coffee or a bite to eat. It's an experience, a haven where conversations flow, creativity sparks, and memories are crafted. When it comes to creating an inviting and chic cafe atmosphere, every detail matters. In this blog, we're unlocking the secret to achieving that perfect cafe chic ambiance by focusing on a key element of your cafe's design – the trendy wooden bar stools. Join us as we explore how TruWud's exquisite bar stool collection can transform your space into a haven of comfort and style.
Cafe Chic: Setting the Stage
Imagine walking into a cafe where every corner exudes an air of sophistication and warmth. That's the power of cafe chic, where every design element plays a role in curating a unique and memorable experience for your patrons.
TruWud's Stylish Wooden Bar Stools
1. Bar Stool
Step into the world of vintage allure with TruWud's Bar Stool in a captivating black finish. The distressed top adds a touch of character, giving your cafe a rustic charm that instantly transports your guests to a cozy retreat. But these bar stools offer more than aesthetics – the ladder back design, thoughtfully contoured for customer comfort, ensures that every sip and conversation is enjoyed to the fullest.
Key Features:
Eye-Catching Appeal: The vintage ladder back design adds a distinctive touch that captures attention and complements your cafe's character.
Comfort Redefined: The contoured design ensures your patrons enjoy unmatched comfort, making their cafe experience truly memorable.
2. Bar Stool-5
For a modern twist on cafe chic, TruWud's Bar Stool-5 in a white finish is a game-changer. The unique bent and welded steel rod construction not only guarantees exceptional strength but also surprises with its surprising comfort. Your patrons will appreciate the thought put into both aesthetics and comfort as they indulge in your cafe's offerings.
Key Features:
Modern Elegance: The white finish exudes contemporary charm, making a bold statement that complements your cafe's design vision. Unparalleled Comfort: The innovative steel rod construction ensures a comfortable seating experience that will keep your patrons coming back for more.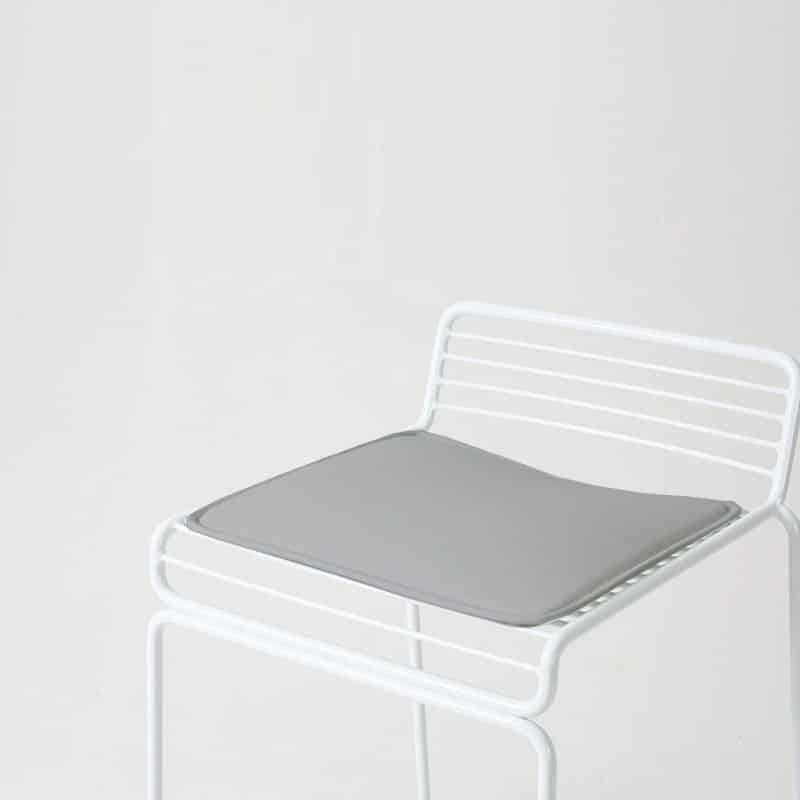 Creating Your Cafe's Masterpiece
Transforming your cafe into a chic haven goes beyond serving exquisite beverages and delectable treats. It's about curating an environment that envelops your patrons in comfort, style, and memories. TruWud's trendy wooden bar stools are more than just seats; they're pieces of art that contribute to the masterpiece that is your cafe.
Conclusion
Cafe chic isn't just a style; it's an experience that patrons cherish and return to. With TruWud's Bar Stool and Bar Stool-5, you have the tools to weave elegance and comfort seamlessly into your cafe's ambiance. So, whether it's the vintage allure or modern elegance that speaks to you, TruWud's wooden bar stools are your key to transforming your cafe into a chic sanctuary where patrons gather, savor, and create memories.