The living room is often the heart of a home—a space where families gather, friends connect, and entertainment takes center stage. When it comes to creating the perfect living room setup, choosing the right TV cabinet is crucial.It not only serves as a functional storage solution but also adds to the overall aesthetics of the room.
In this blog, we'll explore the Top TV Cabinet Designs for the Living Room, featuring sleek and modern styles that seamlessly complement any home décor.Plus, we'll highlight some exceptional products from Truwud to help you make the best choice for your space.
the Top TV Cabinet Designs for the Living Room Are :
1. Bremen Solid Wood TV Unit
The Bremen Solid Wood TV Unit is the perfect blend of rustic charm and contemporary elegance. Crafted from solid Mango wood and featuring sleek iron legs, this TV cabinet exudes a timeless beauty that transcends design trends.
Whether your living room style leans towards modern or traditional, the Bremen TV Unit effortlessly fits in, making it a versatile and eye-catching addition to your space. Its sturdy construction ensures longevity, while its aesthetics ensure it remains a focal point of your home.
2. Domburg Retro TV Unit
For those who appreciate the beauty of details and a touch of retro charm, the Domburg Retro TV Unit is a delightful choice. This TV cabinet boasts a modern minimalist presence with warm golden oak accents and natural woven cane drawers.
Its sleek design and warm glow create a welcoming atmosphere in your living room. The Domburg Retro TV Unit combines nostalgia with contemporary sophistication, making it an excellent option for those looking for a unique piece of furniture.
3. Edam White TV Unit
If you prefer a clean and futuristic look, the Edam White TV Unit should be on your radar. This TV cabinet brings an industrial design aesthetic that's both visually striking and highly functional. Crafted from solid Acacia and engineered wood, it's finished with a warm walnut stain.
Its hi-gloss white texture adds a touch of modernity and elegance to your living room. With ample storage and adjustable shelves, the Edam TV Unit is a practical yet stylish choice for your entertainment setup.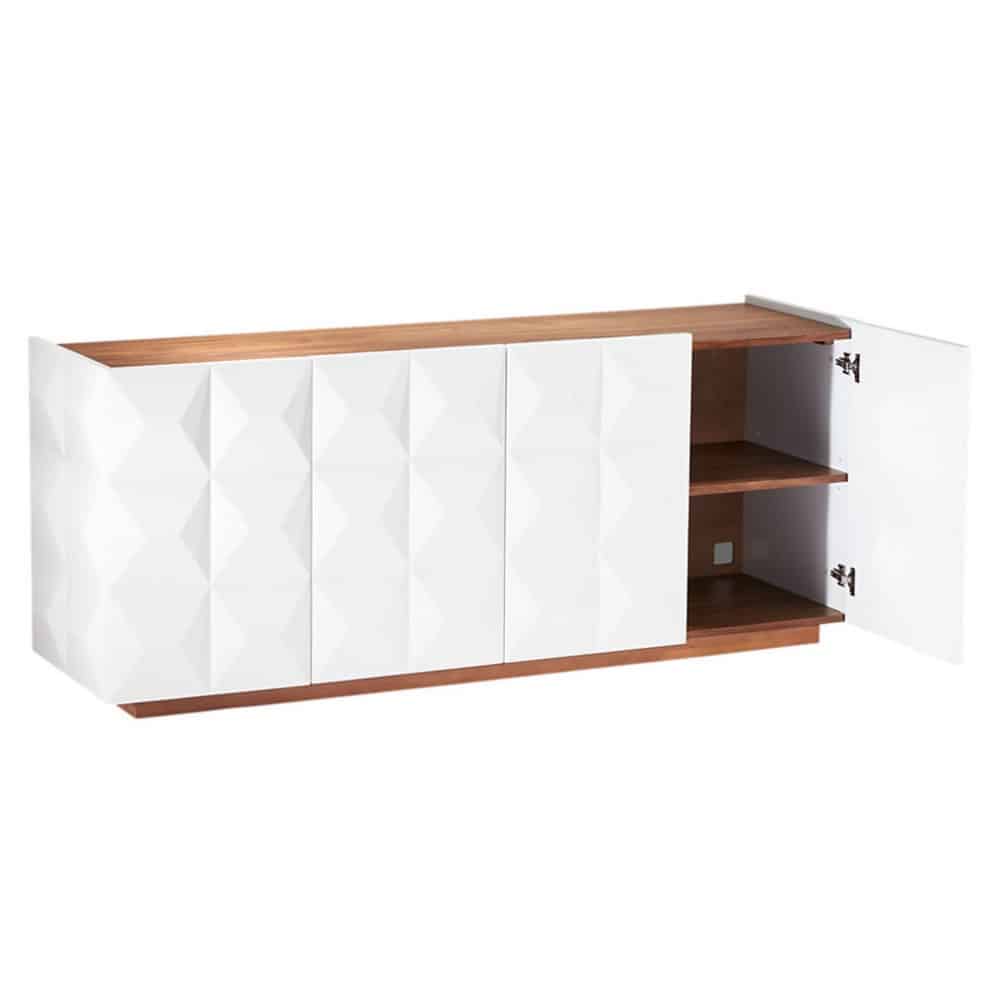 4. Swan Wooden TV Unit
For those who appreciate unconventional designs, the Swan Wooden TV Unit offers an architectural and sculptural presence. Crafted from solid acacia and accented with matte black steel supports, it's not just a TV cabinet; it's a statement piece.
With its zigzag open design, Swan adds a unique touch to your living room, making it an ideal choice for those looking to redefine their space. Whether you use it as a media center, low bookcase, or room divider, Swan adds style points to your home.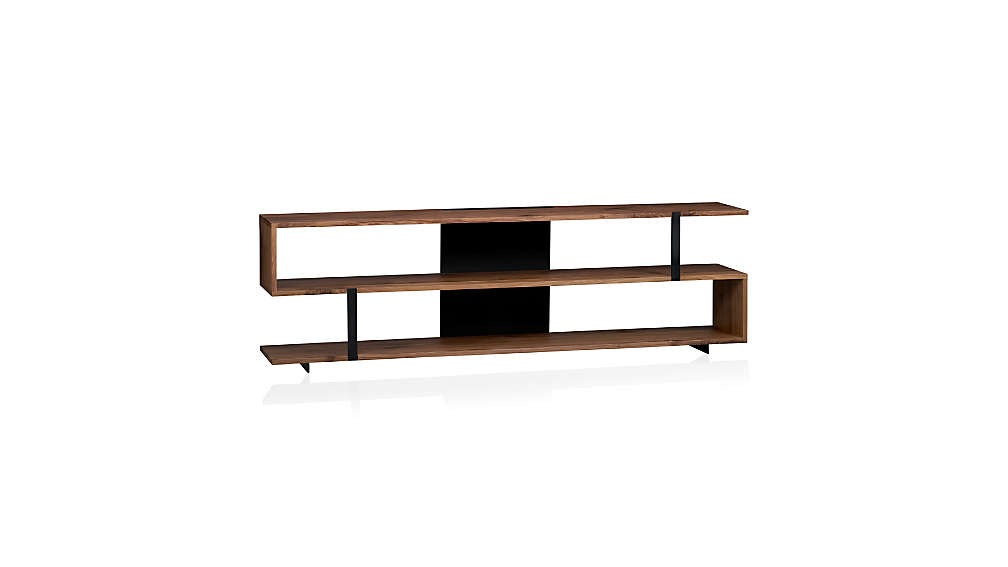 Choosing the right TV cabinet for your living room is about finding the perfect blend of functionality and aesthetics. Truwud's exceptional products, such as the Bremen Solid Wood TV Unit, Domburg Retro TV Unit, Edam White TV Unit, and Swan Wooden TV Unit, offer a range of options to suit your style and needs.
Transform your living room into a hub of style and entertainment with a TV cabinet that complements your home décor.
Explore these sleek and modern designs to find the one that resonates with your personal style, and start enjoying your new entertainment setup in no time!