When it comes to adding a touch of elegance and functionality to your home decor, decorative trays are often overlooked gems. These versatile home decor items are not only practical but also bring a unique style and personality to your living space. At Truwud, we believe in the transformative power of decorative trays, and here's why they are a must-have item for your home.
Decorative Trays for Good Home Decor Item are –
1. Versatile Style Statements
Decorative trays come in a wide range of styles, from traditional to modern, rustic to chic. Whether you prefer classic elegance or contemporary flair, there's a decorative tray to match your decor. Take, for example, the Elzir Metal Serving Tray. Crafted from metal and finished in gold, silver, or black, this tray's elongated hexagon silhouette and mirrored base add depth and dimension, making it perfect for traditional aesthetics. It's not just for serving; it's a style statement.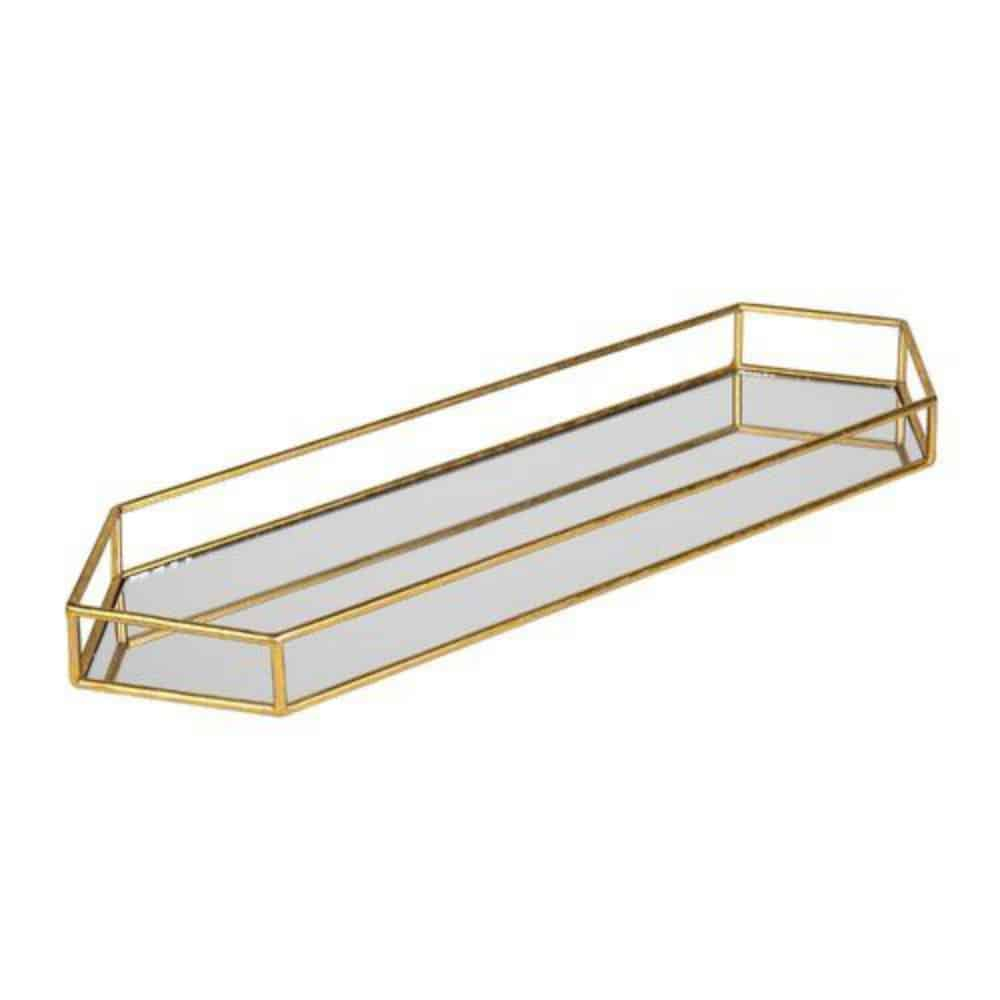 2. Organizational Magic
Trays are excellent tools for keeping items organized and clutter-free. The Mary Wooden Tray Set of 2  is made from solid mango wood with brass-finished handles, blending industrial and deco-inspired style. These trays are perfect for organizing your kitchen essentials or keeping your vanity neat and tidy. The ease of wiping them clean adds to their practicality.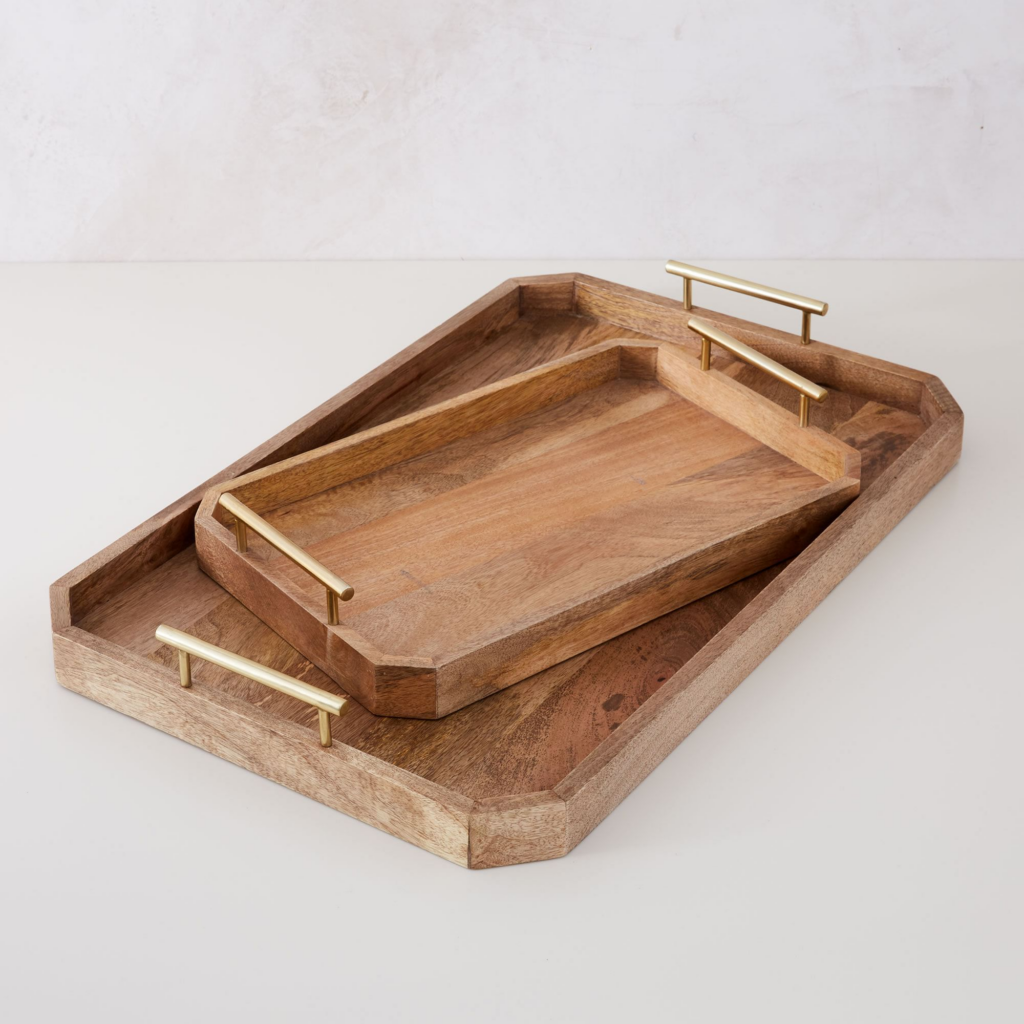 3. Decorative Accents
Decorative trays are not just for functional use; they also make excellent decor accents. The Herman Round 2-Piece Serving Tray  can be used as eye-catching additions to an ottoman, or they can grace your entrance console table as trinket trays for holding keys and other odds and ends. These trays are versatile and stylish, adding a touch of sophistication to any space.
4. Glamorous Touch
For those who desire a touch of glamour in their decor, the Suverna Mirror Trey Set of 2– Link is the ideal choice. These gold-trimmed trays can add a dose of luxury to your space. Place them on your entrance console table for holding keys or as decorative accents on an ottoman. The combination of metal and mirrored glass with a gold finish exudes opulence.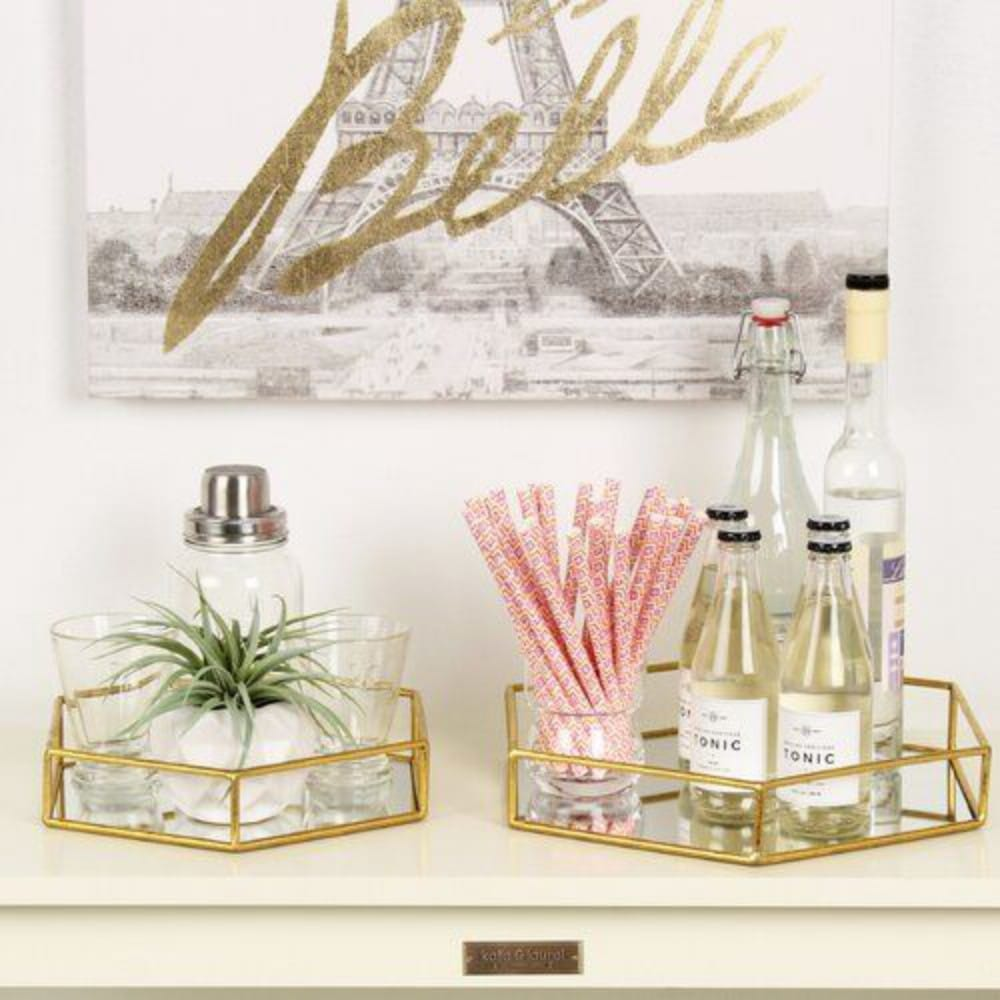 Decorative trays are more than just serving pieces; they are design elements that can transform the atmosphere of any room. They are perfect for creating vignettes, organizing small items, or serving refreshments in style. Trays allow you to express your unique style and add a personal touch to your home decor.
Whether you prefer sleek and modern, rustic and earthy, or opulent and glamorous, Truwud offers a wide selection of decorative trays to suit your taste. Explore our collection, and discover how these unassuming home decor items can make a significant impact on your living space, creating a welcoming and stylish atmosphere for you and your guests.